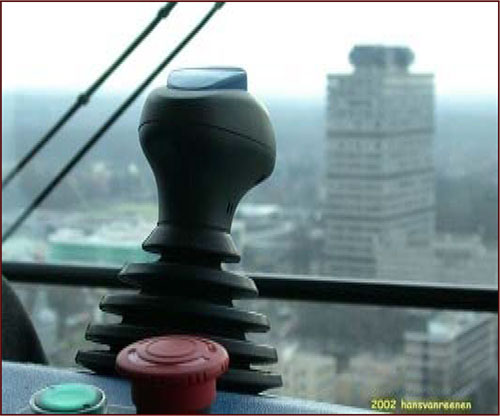 At A&J Infragear we are proud of the quality service we provide, and we back this up with a  versatile stock of spare parts, to enable us to supply you with any parts you might need immediately and without delay.
Our Parts are brand new, original POTAIN (Manitowoc) parts, under 12 months factory warranty from delivery date, and available at the most competitive prices.
Qualified team to support A&J spare parts department activities.

Attending all inquiries
Offering technical information.
Reasonable pricing policy
- Able to provide list of recommended parts for any cranes.
- Huge stock of parts with different references in stock. Covering all GMA & GME cranes.
- All genuine parts purchased from MANITOWOC.
- Availability: A&J strives to maintain availability of parts to support any cranes.
- Necessary facilities
Well managed Department
The Spare Part covers the following items:
Electrical Parts:
Blocks, Rectifiers, Control Units, Contactors, Resistance Panel, Contacts, Fans, Coils, and Electro Magnet...
Machines
Winches, Motors, Gears, Pumps, and Hyd. Jacks...
Crane Components:
mast section, fixing angles, jib sections, boogies and any crane accessories are available at any time. 
Wire Ropes:
all diameters and length available for various types of POTAIN Tower Cranes.
Electrical+ control Cables:
With all accessories (Sockets, Cable Pulling Grip) available for all types of POTAIN Tower Crane, at any length, any time.
Bolts, Nuts, Washers, Pins, and Safety Pins. We have all necessary sizes for all POTAIN Cranes; available in stock for immediate delivery.
Others:
Disk Brake, Pulleys, Bearings, Seals, Planet Carriers, Greases, Fuses, Circuit Breakers, Limit Switches and toothed rings... 
In order to attain an immediate reply ,when ordering any part, please give:

Type of Crane and S/N if possible.
The Spare Part Number, description and quantities of the required Part,.
we are able to send  parts to any destination. For further information, or if you have any questions please directly contact our spare parts department
Info@ajinfragearcranes.com ajinfragear@gmail.com ajinfrachennai@gmail.com